Contact Us

We're always happy to answer your questions.
We have a large historical archive of documents and artifacts from the history of Hinckley and Pine County, as well as fire relief records with details of fire victims and survivors.
Can we prove that your great-great uncle three times removed was here at the time of the fire?  Maybe.
Stories handed down through families sometimes get a little askew. We'll help you sort it out.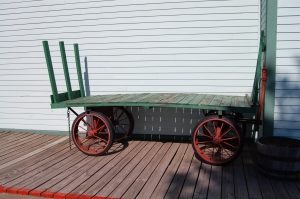 Telephone: 320-384-7338

Hinckley Fire Museum
106 Old Highway 61 P.O. Box 40
Hinckley, MN  55037

Email: info@hinckleyfiremuseum.com